The 2023 Subaru Love Promise Customer and Community Commitment Award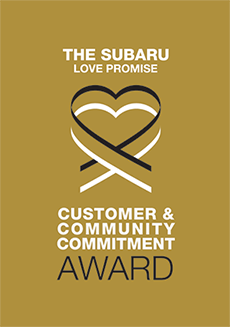 We've been nationally recognized for our dedication to our customers, our community, and the Subaru Love Promise.
We're honored to receive the 2023 Subaru Love Promise Customer and Community Commitment Award. This award nationally recognizes elite Subaru retailers who provide an exceptional customer experience at every interaction with Subaru. These retailers have also demonstrated an outstanding commitment to supporting passions and causes in their local communities in important areas such as the environment, community, health, education, and pets.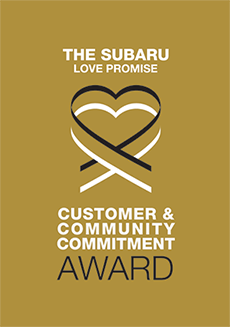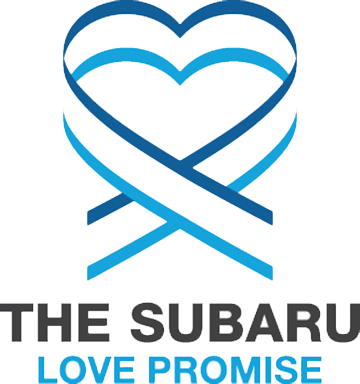 What is the Subaru Love Promise?
Subaru and our retailers believe in making the world a better place and the Subaru Love Promise is our vision of respecting all people. This is our commitment to show love and respect to our customers and to work to make a positive impact in the world.
How is Subaru of Wyoming Valley dedicated locally to the Love Promise?
Our Love Promise can be seen in various partnerships with local charities and non-profits. We're grateful for the opportunity, not only to be a part of our community, but to serve it as well.
Luzerne County SPCA, Blue Chip Animal Rescue
Solomon Plains Elementary, Wyoming Valley West School District
St Vincent dePaul Kitchen,
Geisinger Kistler Clinic, Candy's Place, Red Cross
Love Promise Stories from Subaru of Wyoming Valley
Subaru and Subaru of Wyoming Valley believe in making a positive impact on the communities in which we live and work. We uphold that belief through our Love Promise Community Commitment. Every month, we select inspiring stories from customers and partners from around our area who strive to support our collective commitment and feature them here
Random Acts of Kindness Week - Love for Shelter Pets! - Randy L
Subaru of Wyoming Valley celebrated Random Acts of Kindness Week by hosting a Donation Drive and Live Facebook Adoption Event in conjunction with us at the SPCA of Luzerne County. After the bustling time of the holidays people forget that there is a large number of helpless animals living their lives in the shelter that need our support and LOVE. Subaru of Wyoming Valley has always been a huge supporter of the SPCA and wanted to do their part and recognize these amazingly, adorable and needy animals and help them find their FOREVER HOMES! Through donations and allowing us to do a LIVE FACEBOOK Event, we brought awareness to the needs of the shelter pets during this time! #SubaruRAK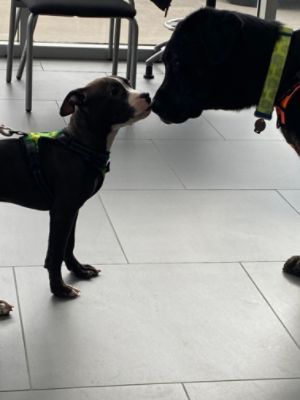 ---
SPCA Adption - Randy L
The SPCA of Luzerne County held their second ever Adopt-A-Thon at Subaru of Wyoming Valley. They highlighted 24 adoptable animals, and when they came back to the shelter, one of the cats got adopted!!!!! That is not where it ends though, because the next day, someone stopped by the shelter and said "We saw Reptar at the Subaru event and want to meet him." Later that day, you guessed it, Reptar went home to a great family!!!!! Thank you so much for all the support you give to the SPCA of Luzerne County.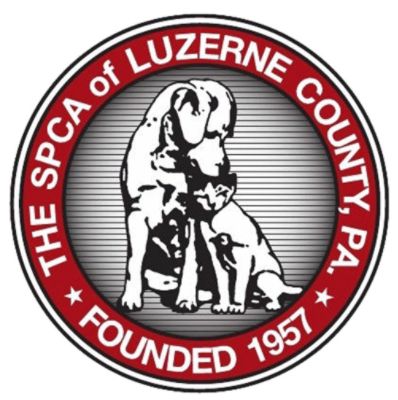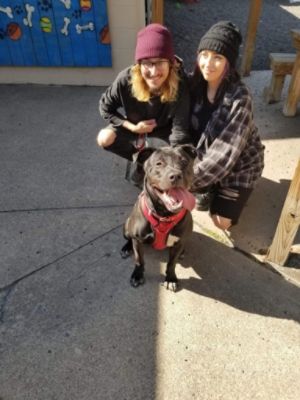 ---
Subaru of Wyoming Valley Delivers Warmth to Patients at the Henry Cancer Center - Jessica K
On July 14th, 2022 Subaru of Wyoming Valley and The Leukemia & Lymphoma Society (LLS) teamed up to deliver hope and warmth to patients at the Henry Cancer Center in Wilkes Barre as part of Subaru's Loves To Care Campaign. Subaru of Wyoming Valley delivered blankets and Messages of Hope for patients. This incredible act of generosity was warmly received by the Cancer Center staff who were thrilled to distribute these comforting gifts to their patients. The blankets and Messages of Hope will be given to patients to share love and warmth when they need it most. Thank you to Subaru of Wyoming Valley for your dedication to our community, your partnership with The Leukemia & Lymphoma Society, and for supporting LLS's mission to cure blood cancers and improve the quality of life for patients and their families.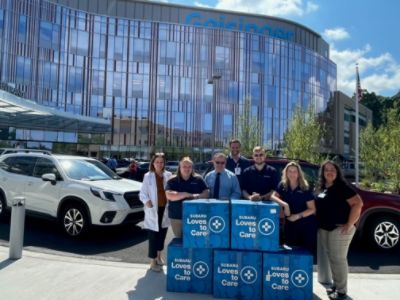 ---
great service - Frank K
Pam Harmon is the most professional, knowledgeable sales person I have dealt with in my 50+ years of car buying. From beginning to end she made sure I understood every step of the deal and when done she took the time to make sure I understood every function of the car. She is outstanding.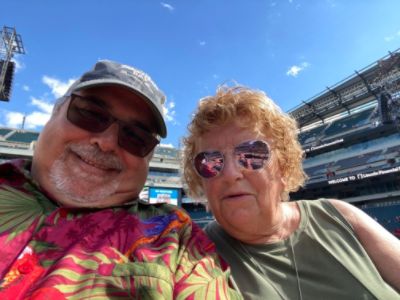 ---
Subaru of Wyoming Valley Loves to Help! - Kathy C
Subaru of Wyoming Valley is proud to support Meals on Wheels of the Greater Pittston Area as part of their Love Promise Commitment. Dave Centak, General Manager of Subaru of Wyoming Valley recently presented a donation to this amazing program for $8,428 which will directly impact the lives of many in the Greater Pittston area! Meals on Wheels of the Greater Pittston Area was founded in 1968 and is entirely supported by community donations. They currently deliver 700 meals a week and their goal is to deliver up to 900 meals a week (100 meals a day ) by June. Their mission is to put meals in the hands of people who need them. The program has grown over 100% over the last 2 years! Volunteers are the backbone of the Meals on Wheels team and they are vital to the residents they visit each week as they supply meals along with a friendly a visit that is also a safety check which provides the family with peace of mind. Subaru of Wyoming Valley will continue to support this amazing organization as part of our Love Promise Commitment for 2022.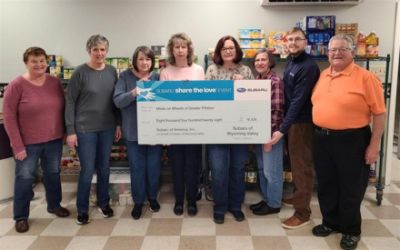 ---
Subaru Loves Pets - SPCA of Luzerne County L
Subaru of Wyoming picked the SPCA of Luzerne County again for the Subaru Loves Pets event. From October 1 to October 31, Subaru donated $100 for each adoption up to 31 pets. To make sure we surpassed 31 adoptions, Subaru of Wyoming Valley let us take over their show room twice! Our first ever "Adopt-A-Thon" was held on October 16th. We were able to showcase 20 pets for adoption and shortly after the event two were adopted!!!! Thanks to a great team of 7 volunteers, a WBRE journalist Nicole, and the amazing staff at Subaru of Wyoming Valley the "Adopt-A-Thon" was a huge success. Then on October 30, the staff once again let us take over the showroom for our annual "Howl-O-Ween" event. Over 45 participants (2 and 4 legged) showed up in costumes for the contest. Two of the SPCA's adoptable dogs were there, and the next day one had a pending application for adoption. Without Subaru of Wyoming's support and letting us host these events, we would not be as successful as we have been finding homes for the once forgotten and abused animals of our county. We are proud to say we more than doubled the adoption goal and found loving homes for 64 animals!!!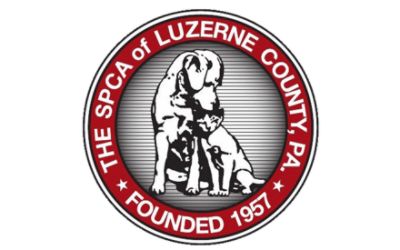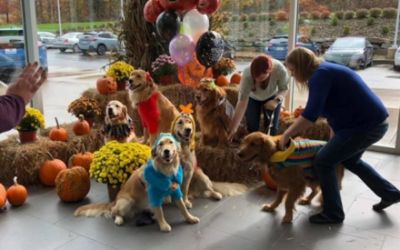 ---
We Appreciate Wyoming Valley Subaru! - Donna J
Wyoming Valley Subaru has always been a supportive community partner for as long as I have known them. Step by Step, Inc. Vocational Services has partnered with Wyoming Valley Subaru many times in the 15 years I have worked with Step by Step to help us provide employment services for individuals with disabilities. Mary Anthony (General Manager of Wyoming Valley Subaru) has been instrumental in allowing us to provide employment assessments (as well as employment opportunities) in the dealership to determine the skills and abilities of our clients. Wyoming Valley Subaru have supported our clients with positivity and respect and given them the guidance they need to achieve their employment goals. Mary and her staff go above and beyond to provide great service to the community and to their customers. We at Step by Step, Inc. value the relationship we have with Wyoming Valley Subaru. As always, it is a pleasure to work with you! Thank you for all you do in our community!
---
Changing the World One Lesson at a Time - Justin C
I would like to thank Subaru of Wyoming Valley for their support and continued kindness! Here at Solomon-Plains Elementary School, it is our belief that changing the world starts with what you learn. The teaching staff here are our school's heroes and help to shape the leaders of today and tomorrow. They are constantly changing our young minds by educating and motivating them, Using many of the tools and resources Subaru Love Promise has helped us to received. We are grateful as they keep the school and community in perpetual motion. As the Principal, I continue to be inspired, honored and excited to be a member of the Solomon-Plains Elementary School Community. It is great to be a part of a community where students, teachers, and parents care for each other and strive to build meaningful relationships that support academic and social-emotional growth. I personally draw upon my many years of educational experience, both as an educator and an administrator, and the support of an amazing staff of caring, talented educators, to create a unique educational environment, specially tailored for our youngest scholars. Our promise, we will strive to make the learning process a positive and rewarding experience while maintaining a desire to develop a generation of inquisitive young people who will become lifelong students in their various pursuits of excellence. I look forward to working with Subaru of Wyoming Valley for helping us along the way and assisting each student to meet his or her personal goals as we continue this journey. We are truly grateful for this opportunity of love and support.
---
Bentley Found his Forever - SPCA of Luzerne County L
After spending over 5 months at the SPCA of Luzerne County, appearing at multiple pet adoption events, on live TV, in the newspaper, and more, Bentley found a loving home to live out the rest of his life. In that 5 months at the SPCA of Luzerne County he was taken care of by our loving staff and volunteers. He received meals, a comfy bed, vaccines to stay healthy, and all the other love and attention he needed. All of this was capable because of the support and generosity of our community like Subaru of Wyoming Valley. The SPCA has partnered with Subaru of Wyoming Valley for over 5 years and Subaru has raised over $100,000 for the shelter. Bentley and the other animals at the shelter are beyond grateful for the support and care they receive from Subaru of Wyoming Valley event's like Subaru Share the Love and Subaru Loves Pets. Bentley also loved driving in the Subaru's to all his appearances on the news, just look at that face when he was headed to be on Live TV! He says, "If you want a comfortable and reliable car, pick a Subaru, and if you want love that will last a life, Adopt Don't Shop". The SPCA of Luzerne County hands down agree.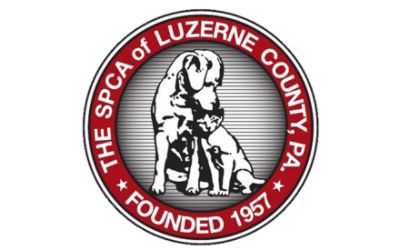 ---
Subaru and American Red Cross Blood Drive - Tiffany C
I want to thank Subaru for caring and maintaining a wonderful partnership with the American Red Cross. I have purchased 3 cars from Subaru of Wyoming Valley and this is the second time I have donated blood at this dealership, most recently June 1st. It was wonderful to be able to go to a familiar and safe place that wasn't a doctor's office. They could not have made it easier, more comfortable, or safer to donate blood. I am always amazed at Subaru's commitment to helping others in their community by hosting blood drives and by bringing attention to any drives they may be hosting. Donating is a wonderful thing to do to save a life, and I feel like Subaru made it so easy to contribute to their Subaru love promise ideology. I'm grateful to have been part of an incredible love promise moment to help save lives! Thank you and keep it up Subaru of Wyoming Valley!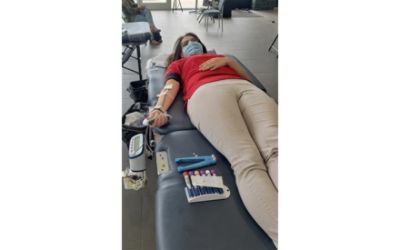 ---