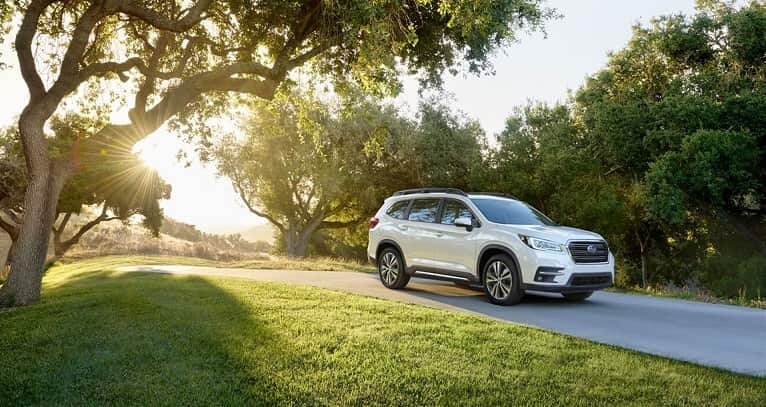 Subaru Ascent Wyoming Valley, Plains serving Scranton

Find Out Everything You Need To Know About This Subaru SUV
So you want to know if the new 2019 Subaru Ascent for sale near  Wyoming Valley PA is the best  SUV for you? If so, you've  come to the right place. But before we get down to business, we think it's important for you to ask yourself a few questions.  What's the most important thing to you?
Are you looking for the best reliable SUV with the best safety and security features?
Do you need more room for you and your family?
Have you ever thought about buying a new SUV with 4-Wheel Drive capabilities?
Do you need a fuel efficient SUV that can get you where you need to go.
If you said yes to all of these questions, the new Wyoming Valley Subaru Ascent was made just for you.  This incredible new sports utility vehicle comes standard with all of this and more. We're talking three-row 8-passenger seating, Subaru Symmetrical All-Wheel Drive, a built in floating touchscreen, Hands-Free Bluetooth technology, and more. This Subaru model has it all.  We're certain, once you see what this SUV can do for you, you will wonder how you ever lived without. Come discover all of the amazing benefits and rewards that the new 2019 Subaru Ascent has to offer you at our local Wyoming Valley Subaru Dealership serving Wilkes-Barre, Scranton, Hazelton, and surrounding areas. We are located at 1470 Hwy 315, Suite 2, Plains, PA 18702.
But, before we get ahead of ourselves, we think it's important for you know why so many people love this Subaru model. Check out our new Subaru Ascent review to find out everything you need to know about this vehicle. Once your done, fill out the free online form above and schedule your free test drive today.
Are you ready? Let's get started
Current offers!More information!