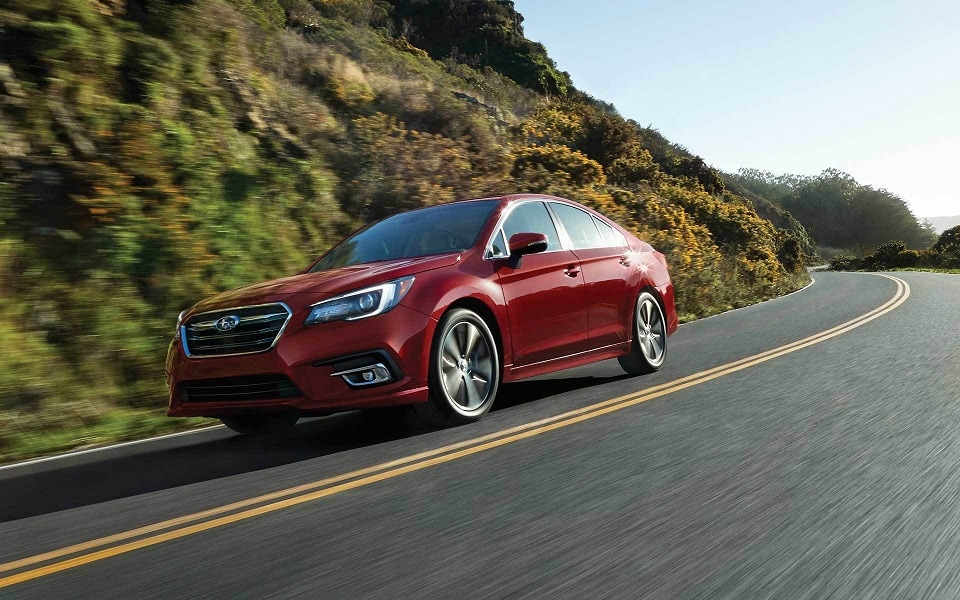 The Secret Is Out ! The  New 2018 Subaru Legacy For Sale Near Wyoming Valley, Plains, Wilkes-Barre and Scranton is Now Available To Buy Or Lease

Wyoming Valley Subaru drivers should be pleased to hear that the new 2018 Subaru Legacy is coming to Pennsylvania with five new vehicle model trims, including: 2.5i, 2.5i Premium, 2.5i Sport, 2.5i Limited, and the 3.6R Limited. In addition, this vehicle also gives you the option of choosing with between a 2.5 Liter  Boxer 4-Cylinder Engine, and a 3.6 Liter Boxer V6 Engine. With such a wide range of options and features,  this car has something  exciting for everyone. Believe it or not, this car  comes standard with  Symmetrical All-Wheel Drive. And, it has been completely refined to give you the perfect blend of power and fuel efficiency. On top of that, this Subaru model goes great lengths to please everyone. With over 100 cubic-feet of passenger space, furnished with comfortable 5-passenger seating, this vehicle makes it easier to share your adventure.
Plus, it comes standard with tons of fun and convenient features. In essence, this car gives you everything you need at the tip of your fingers. And, it drives great satisfaction with great reliability and safety features. Take advantage of all of the amazing rewards and benefits that the new 2018 Subaru Legacy  has in store for you. Visit our local Wyoming Valley Subaru dealership near you, and schedule your free test drive today. We are located at 1470 Highway 315,Suite 2 Plains, PA 18702.

If you want to take advantage of the ultimate 2018 Subaru Legacy  deal, fill out the free online form above. It just takes a few seconds. That's enough time for you to get your hands on the best car for you. Plus, there are no obligations. So, what are you waiting for?

Fill out the free online form  above.

If you want to learn more about this car, check out our new 2018 Subaru Legacy review.