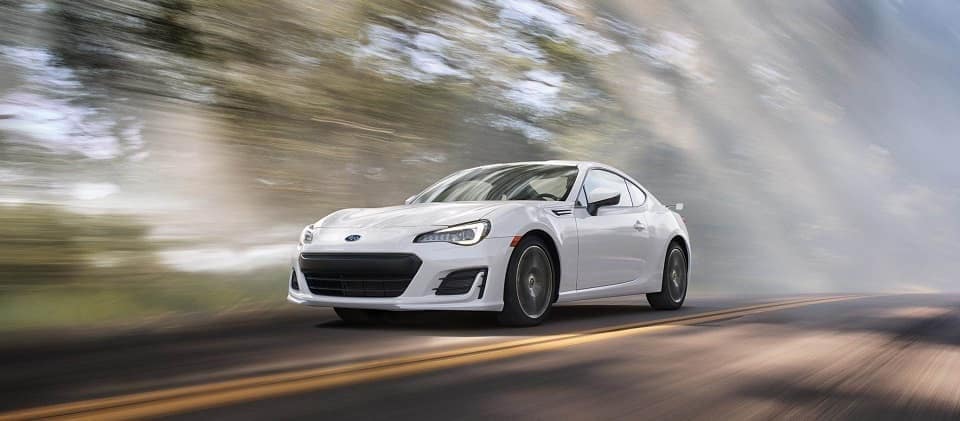 The Subaru BRZ in Wilkes-Barre, Plains and Serving Scranton!  
2018 Subaru BRZ Highlights
2018 Subaru BRZ Engine: 2.0 Liter Subaru Boxer 4-Cylinder

2018 Subaru BRZ Horsepower: 205 HP @ 7,000 rom

2018 Subaru BRZ  Torque: 156 lb.-ft. @ 6,600 rpm

2018 Subaru BRZ  Transmission: Fully Synchronized 6-Speed Manual 

2018 Subaru BRZ Fuel Economy:

2018 Subaru BRZ Fuel Capacity:

2018 Subaru BRZ  Direct Port Fuel Inject
2018 Subaru BRZ Base Curb Weight

Why Should I Buy A  New 2018 Subaru BRZ For Sale Wyoming Valley?

When it comes down to the best sports  cars, the new 2018 Subaru BRZ outshines the competition with it's exhilarating 2.0 Liter Subaru Boxer 4-Cylinder Engine that pushes out 205 horsepower, and  156 lb.-ft. of torque. This Subaru model delivers the perfect combination of power, and efficiency. Even more and more  automobiles  trying to keep up, this vehicle offers an outstanding fuel economy.  This vehicle also features a sports tuned suspension with  limited slip differential, and enhanced braking, to help you cut through the sharp turns with ease.  All in all, this vehicle gives you a smooth and comfortable drive that puts the future in your hands. Equipped with more advanced cutting edge technology, this  car gives you more standard features than you could imagine. And, it looks great wherever you park it. Don't drive another car until you have driven the new 2018  Subaru BRZ for sale near Wyoming Valley. Come schedule your free test drive today at our local Subaru BRZ dealership near you. We are located at 1470 Hwy 315 Suite 2, Plains, PA 18702.